Pinterest can come in handy when trying to get your ideas across to your florist however, keep in mind, there are no prices on Pinterest. 🙂
The trend right now for bridal bouquets is large flowers- peonies, garden roses, even the dreaded-but beautiful-hydrangea. I'm going to give you the low down on these flowers so you are prepared when meeting with your florist.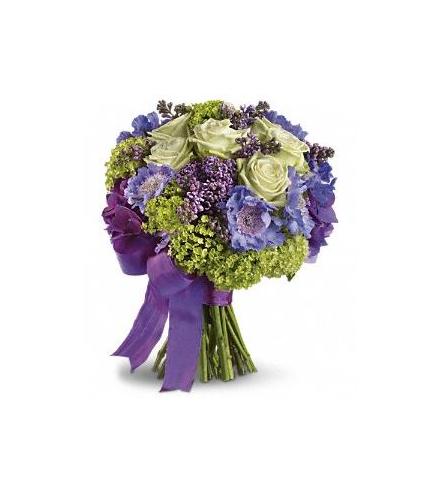 Beautiful local Peonies are only available May-June when they are in season. Imports are available outside of the local season but the same size and quality may not be there although still expensive.
Almost everyone is familiar with the rose and how it looks when it blooms. Its petals start wound up tight, and as the rose starts to bloom, with their unfolding or unravelling of petals, they turn into the classic beauty we all know and love. The garden rose looks very different when it opens up. It looks very similar to a peony with the outside petals opening up wide and the centre displaying all of its glorious petals. They are stunning but with their splendour comes a hefty price and also difficulty in getting them in stock. They are not widely available. Luckily nowadays with Mother Nature's minions (a.k.a-the rose growers) they have come up with some outstanding standard roses that open up beautifully.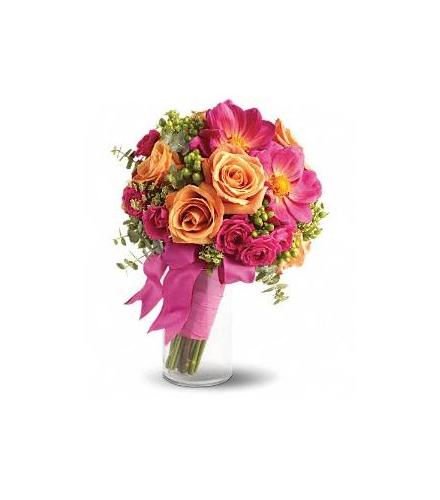 As for the hydrangea they are a whole other story. I have spoken about hydrangeas in one of my past blogs in great detail but this is why having them in your wedding bouquet is possibly a gamble. Hydrangeas need water… all the time. Your bouquet will be out of water for most of the day which means they will start to droop and if you have used the hydrangea to support any of the other flowers in your bouquet; they will in fact droop as well. It might hold up for the ceremony but by the time you take pictures or if you are planning to display your bouquet at the reception it will start to look like that one wedding guest slouched over in the chair from over indulging at the bar! There is a 50% chance that they will hold up….but I wouldn't count on it on one of the most important days of your life.
Hope these tips help! There are so many floral options for wedding bouquets. Keep an open mind and put some trust in the florist! They are professionals who can work with you and your budget and might have a few tricks up their sleeve for you.
Happy Wedding!