If your wedding is on the horizon, you have likely spent some time thinking about how you would like the celebration to look. Flowers are a major component of your wedding's aesthetic. Flowers represent your personal tastes, play a big role in the wedding's theme and provide important color. These flowers will last forever as they will be captured in video and pictures taken during the celebration of your love. The question begs: how early should wedding flowers be ordered?
Key Considerations
Do not haphazardly select a date ahead of your wedding to order flowers for the big day! The last thing you want is a bunch of old and wilting flowers to line your wedding hall, reception area and other spaces within the facility. Brant Florist customers will testify that we have the best possible combination of diverse inventory, great prices and elite customer service. We can accommodate orders placed a year in advance as well as rush orders and anything in between.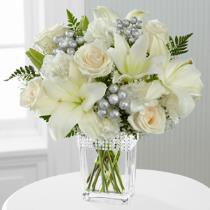 It is imperative that you wait until the perfect time to place the order. Try to figure out exactly which types of flowers you desire for your wedding far in advance. Keep in mind that certain flowers might not be available during specific seasons and/or months. Once you have settled on flower types that match the colors and theme of your wedding, it is time to start planning the order date.
Order Timing
It is prudent to place your order wedding flower order between six and nine months ahead of the wedding. For some people, ordering this early might seem way too far ahead of the wedding date. However, placing your order far in advance gives us ample time to plan for your big day. It will also give you a lengthy window to coordinate your wedding apparel and theme to match the color and style of your flowers.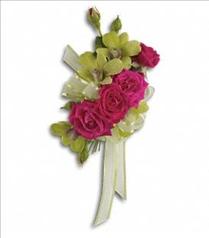 Why Waiting Until the Last Minute is a Mistake
Plenty of brides believe they can wait until the months, weeks and days ahead of their wedding date to place the flower order. This is especially tempting for brides who plan to order flowers online. However, delaying the order until the last minute will negatively impact the wedding planning process. If you put off the order too long, it might prove difficult to procure the appropriate flowers to match the wedding colors and theme.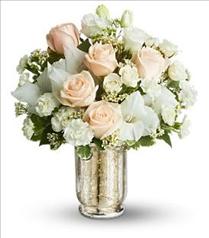 Give Your Florist at Least a Full Month to Prepare Your Floral Arrangement
At a bare minimum, you should order your wedding flowers at least one month in advance. Give your flower provider at least this amount of time to assemble your arrangements and you will avoid rush charges, guarantee your chosen flowers are available and give the florists enough time to grow specific flowers for your celebration.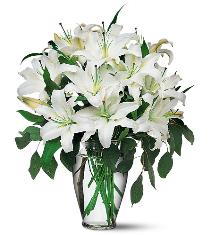 Brant Florist has the Flowers of Your Dreams
Brant Florist is your go-to source for wedding flowers. We have a diverse array of gorgeous flowers that suit every type of wedding theme. Whether you are looking for a fully customized floral arrangement or prefer to select one from our most popular wedding flowers, we will accommodate your requests down to the very last detail. Put your faith in Brant Florist and your special day will feature the most beautiful flowers you have ever seen.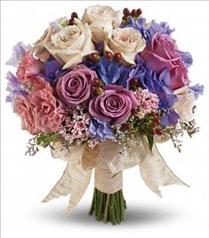 We assemble each flower arrangement by hand to ensure the highest quality. Our team goes the extra mile by providing a special message with each of our beautiful floral arrangements. Our goal is to custom tailor each bouquet to make a personalized impact that puts a smile on every customer's face.