No matter, whether it is your wedding or a grand event, beautiful flower arrangements play a crucial role in making the whole event, a memorable one for you and your special guests. To make your special occasion a memorable one, you need to be very particular about the type of flowers you choose and their arrangement. For this, you can also gather some impressive ideas pertaining to style, type of blooms and flower designs online or can even approach professional florist.


When spring is in bloom, the couples who are planning to get married in this season have many choices in flowers. At the time of selecting seasonal blooms for your bouquet and other floral arrangements, you need to keep in mind your requirement and budget. Flowers which bloom in spring season mainly include lilacs, daffodils, hyacinths, cherry blossoms, peonies, etc.


Where to buy spring blooms for your wedding reception?
There are several online stores which stock a beautiful array of lovely blooms, flower bouquets and baskets. You can browse such websites to get a fair idea about their collection. Further, you can find numerous discount coupons and voucher codes offered by several websites like Dealslands UK. Buyers can take benefit of these coupons to get huge savings on their online purchase of flowers.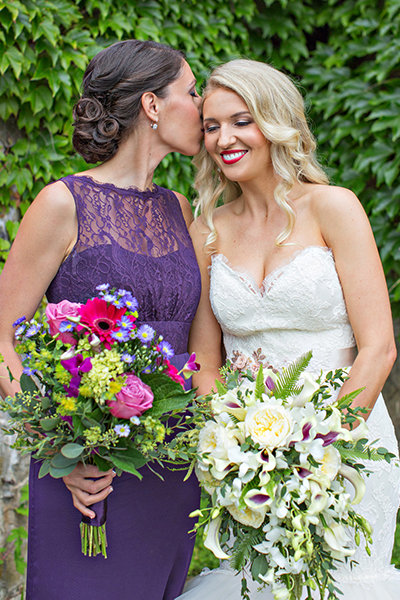 To save money on your wedding blooms, you can consider buying from reputed wholesale online stores. If in case, you are thinking to buy wedding reception blooms from these stores, then you should be ready to negotiate a deal with them.
The best thing about wedding flower arrangements is that it offers a person an opportunity to add a personal and customized touch to their reception site. Therefore, you should set the right tone and theme for your wedding reception venue by considering unique and lovely floral arrangements during the planning and decoration stage.


Creative Floral Arrangements: It is no thumb rule that wedding reception blooms should be composed of only blooms. Several professional floral designers usually have colorful accents for flower arrangements. For instance; an artificial fruit coated with decorative ornaments which co-ordinates well with your colour palette.


Real Flowers or Artificial Flowers: It would be nice if you choose to opt for real flowers for decorating your wedding reception venue. If you are conscious about your budget then you can opt for artificial blooms. To make sure that decoration work is carried out in a nice way, you can take the help of a professional florist who can carry out the job in the most creative way.


Here are some wedding reception flower ideas which will help you to plan a nice and impressive wedding reception venue decoration:
Bridal bouquet — For bridal bouquet, you can either go for variety or uniformity in the flower bouquet. However, the right choice of bouquet depends on your preference and budget. It would be best if the bridal bouquet is small and handy as it would be easy to carry around for the bride.
Better photography — For better wedding photography, you can opt for pastel coloured blooms as it will help you to set against a darker backdrop. Exotic blooms are considered a must for the wedding day as anything lighter would just blend in and simply appear lifeless.
Thus, one cannot ignore the significance of beautiful flowers in enhancing the overall look of your wedding reception venue.