Valentine's Day is right around the corner. This is the time of year when we express love for our sweethearts as well as our family and friends. Too many people think flowers are reserved for lovers. The truth is that there are plenty of deserving individuals who would greatly appreciate some Valentine's Day flowers.
Valentine's Day Flowers for Everyone You Love
Parents, siblings, kids and even friends would be extremely grateful for Valentine's Day flowers. Keep all of your loved ones in mind this Valentine's Day and take action. Have a bouquet of gorgeous flowers delivered to people you genuinely love. Whether it's a sibling, aunt, uncle, child, parent or other person, a delivery of fresh flowers is the perfect way to brighten their day. It is a small but incredibly meaningful gesture to show your appreciation.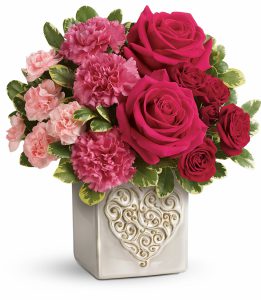 Express your gratitude to your parents this Valentine's Day by sending some flowers. This is especially important for widows who won't receive any niceties on Valentine's Day. Do not hesitate to send your friends some stunning flowers, especially if they are not in a relationship. The delivery of beautiful Valentine's Day flowers will certainly warm their heart on this special day.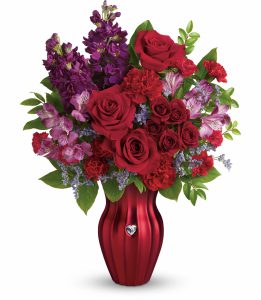 Think about those who mean something to you but live far away. Perhaps you have a cousin, brother, sister, step-parent or friend who lives across the country. Though you probably don't see these loved ones as often as you would like, you can express your gratitude with the delivery of a colorful flower bouquet. Send some flowers from Brant Florist to remind them just how much you care. It is a small way to show your love and admiration for those who are important to you.
Flowers for Your Lover
Then there is the obvious: your significant other. Everyone loves a beautiful flower bouquet or arrangement from a lover on this special day. This is especially true of those who have a passion for all things beautiful, aromatic and fresh. Flowers are the best possible way to express your love. Imagine your sweetheart receiving a delivery of stunningly beautiful flowers on Valentine's Day.  Your significant other will think of you every time he or she looks at this beautiful bouquet throughout the remainder of the day.  This is the type of gift that keeps on giving.
Fresh flowers will brighten your flame's day, show how much you care and most importantly, serve as a symbol of your love. You can make an even more powerful impact by having flowers delivered to your sweetie at work. It will come as a pleasant surprise in the midst of an otherwise boring work day.
Brant Florist Goes the Extra Mile
Order your Valentine's Day flowers through Brant Florist and your recipient will be blown away. Brant Florist flowers are of the highest quality. These colorful floral combinations are elegant, fresh, aromatic and long-lasting. Yet Brant Florist doesn't stop there.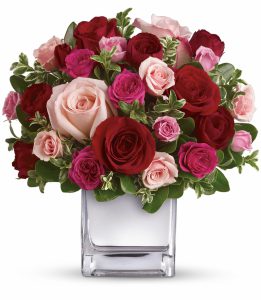 Each of our flower bouquets are handmade and personalized for each recipient. The special someone in your life won't receive any old bouquet. They will receive a handmade arrangement with a custom tailored note. This is the personalized attention the special someone in your life deserves. There is no "one size fits all" approach at Brant Florist. Let us customize a flower bouquet for your recipient and make this Valentine's Day unforgettable!