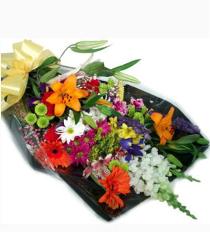 At Brant Florist, we can think of countless reasons why you might want to send flowers to a friend or family member and the summer season is no exception. Now that the heat is on, it's the perfect time to add sparkle to someone's day with a bouquet of beautiful summer flowers! Through their beauty, flowers have the power to reach out and touch those that we care about in a sunny and warm kind of way! Here are a few great reasons to send flowers this summer.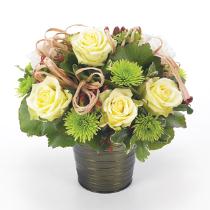 Congratulate a new graduate with a gift of flowers! Flowers are one of those unexpected gifts that are incredibly impactful and are never forgotten. Graduation flowers are a perfect way to say "we're proud of you for a job well done."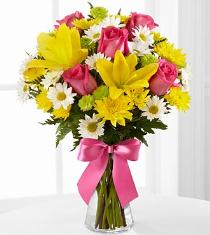 Getting married this summer? No doubt wedding flowerswill play a huge part of your ceremony and reception. But think outside of the wedding bouquet box and use flowers as welcome gifts for special out-of-town guests. Also consider presenting flowers to dedicated family members and friends that helped to make your special day unfold without a glitch.
Celebrate the arrival of a summer baby with a congratulatory bouquet. Baby may not yet appreciate the thoughtful gesture but Mom and Dad will!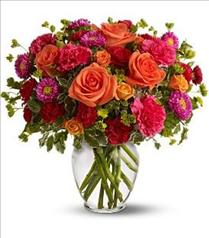 Is a friend having a posh summer party? Stand out from the crowd by sending a floral arrangementto her home before the party starts. The friend will be floored by your thoughtfulness and the flowers will be certain to add a welcome splash of summer color to the dinner table.
Welcome guests staying for the weekend with a pretty bouquet of summer flowers setup in the guest bedroom. Flowers will make your guests feel special.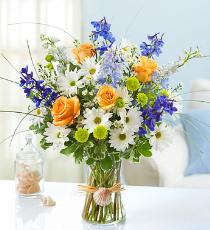 Travelling to visit with friends or family this summer? Say thank you to them for opening up their home to you by sending flowers before you arrive. Add a card with a message that reads, "We look forward to spending time with you and catching up. See you soon!"
Buy flowers for yourself! Add flowers to any room in your home and watch as the room is transformed into a brighter, lively summertime space!
Who will you send flowers to this summer?