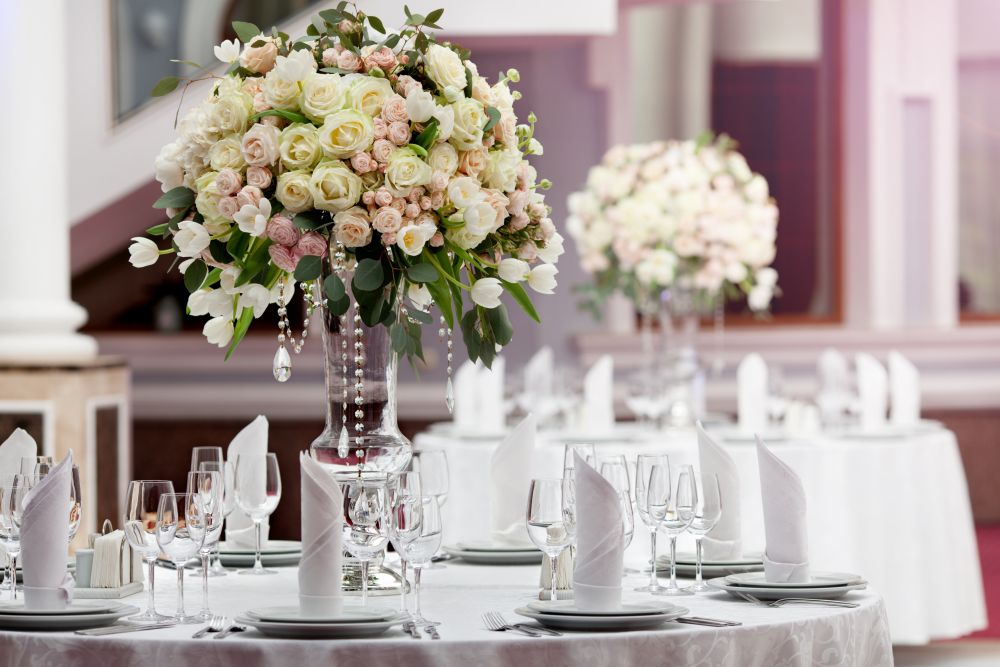 With springtime in full bloom, it is a happy reminder that wedding season is right around the corner. If you're planning a summer wedding, you were likely eager for spring to arrive so you can choose the perfect flowers to compliment your colour scheme of your wedding.
Here are this year's hottest wedding flower trends to help you choose your colours and/or flowers for your summer 2016 wedding.
Pastels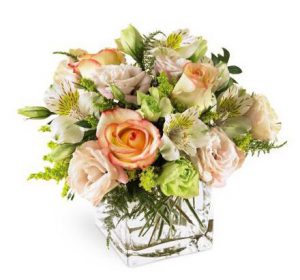 Pastels are this seasons colour trend; pastel shades, "Rose Quartz" and "Serenity" were chosen by Pantone for the colour of the year for 2016. Whatever colour it is that you're choosing for your wedding, finding flowers in a pastel shade of that colour will give an elegant and classic touch to your wedding.
Pastel shades of any colour go well with white (to go perfectly with that white wedding dress), light grey or any light shade of neutral to compliment your pastel colour. Consider these neutral shades for your vases or ribbons for your wedding flowers.
Simple and Classy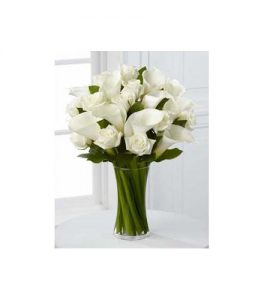 Nothing says "classy wedding" like a simple flower arrangement with clean neutrals to compliment your classic white dress.
Think white on white with clear, white or silver vases for a simple and classy flower arrangement. White roses are the perfect option for this simple and stylish trend.
Fresh Cut and Wild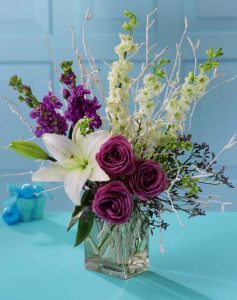 Create a fresh and rustic look with your wedding centrepieces by add vines, sprigs, herbs and different sized and coloured blossoms for a more rustic look to your centrepieces and bouquets. This is a perfect option for an outdoor wedding.
Have fun with designing your own arrangement with all of your preferred colours and other "wild" elements to add to your centrepieces!
Variety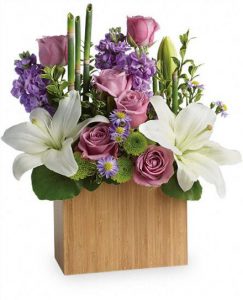 Mix it up at your wedding by making each wedding centrepiece different. Not all the tables, or your bridesmaid's bouquets, need to look the same! This element of variety is very trendy this year. You can either stick with a similar colour and a different variety of flower type, or choose all different colours of flowers and use all of your favourite colours that you just couldn't choose from this year.
Boutonnieres and corsages
Match your boutonnieres for your groomsmen to your bridesmaids' flower bouquets or corsages.
If you're going with the vari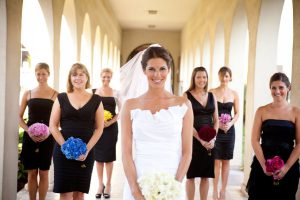 ety trend, make sure the flower in the groomsman's boutonniere is the same colour flower as the bouquet of the bridesmaid's that he is walking down the aisle! This keeps the variety as a fresh element and keeps a unified consistency to your wedding party.
Fresh and Local
A guaranteed trend this year is that of local and seasonal. By choosing wedding flowers that are in season where you are holding your wedding, you're ensuring not only the freshest cut flowers, but also that they are from a local florist.
There is no better choice than supporting local businesses and displaying flower arrangements that were prepared only days before your big day.
Our website is organized and categorized by season and occasion for so many more ideas on summer wedding flower trends for 2016!
If you're still deciding the trend of wedding flowers you'll be going with this summer, give us a call at 877-545-5535 and our team of designers will be more than happy to assist you with choosing the perfect arrangements for your summer wedding.