The sun is out and school is coming to an end, which means it's officially prom season!
Prom and graduation ceremonies are important traditions symbolizing the successful completion of 4 years of formative education. This milestone is inaugurated with a formal end of year ceremony and party, complete with beautiful gowns and tuxedos. Traditionally, the outfit for prom is topped up with a corsage for the lady and a boutonniere for the gentleman.
Here are some ideas on how to choose the perfect corsage or boutonniere for yourself or for your date!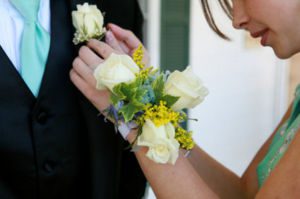 Match the dress
It's common to match the corsage and boutonniere to the colour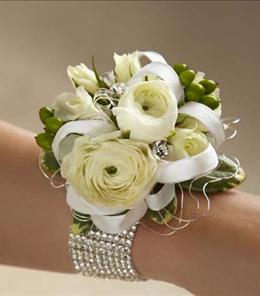 of the lady's dress, or to select a colour that complements the colour of the dress. Once you've found that perfect dress for prom, start shopping for your corsage and your date's boutonniere! If you're the young man, make sure to inquire about the colour of her dress before corsage shopping.
Order early
It's a good idea to place your order as soon as you know what colour you're looking for to ensure the best selection of flowers. However, it's not a good idea to pick up your order early. Ask a real florist for delivery on the day before prom so it's as fresh as possible when you get it.
Refrigerate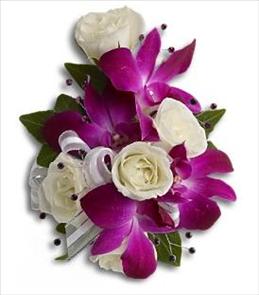 If you pick up your corsage and boutonniere before the day of the prom, be sure to keep your small flower arrangements in their plastic containers and store them in the refrigerator. This will keep them looking fresh and will keep their colour and shape for the big night.
Spray the ends
Before putting your corsage or boutonniere in the fridge over night, spray the ends of the flowers with water from a spray bottle. This will keep the buds hydrated and fresh for longer, so you don't end up wearing wilting flowers towards the end of prom night.
Don't wait too long to order your perfect corsage and boutonniere for the big night. Browse our prom corsage and boutonniere selection and call Brant Florist at 905-639-7001 to place your order for the perfect prom corsage or boutonniere.