The most common plant associated with St. Patrick's Day is the four leaf clover. There is a different meaning for every leaf of the four leaf clover: the first leaf is for faith, the second for hope, the third for love and the fourth for luck. The legend says that your luck increases if you accidentally find the four leaf clover. Spring is coming… we hope 🙂 so get out there & start looking! I mean "accidentally", of course!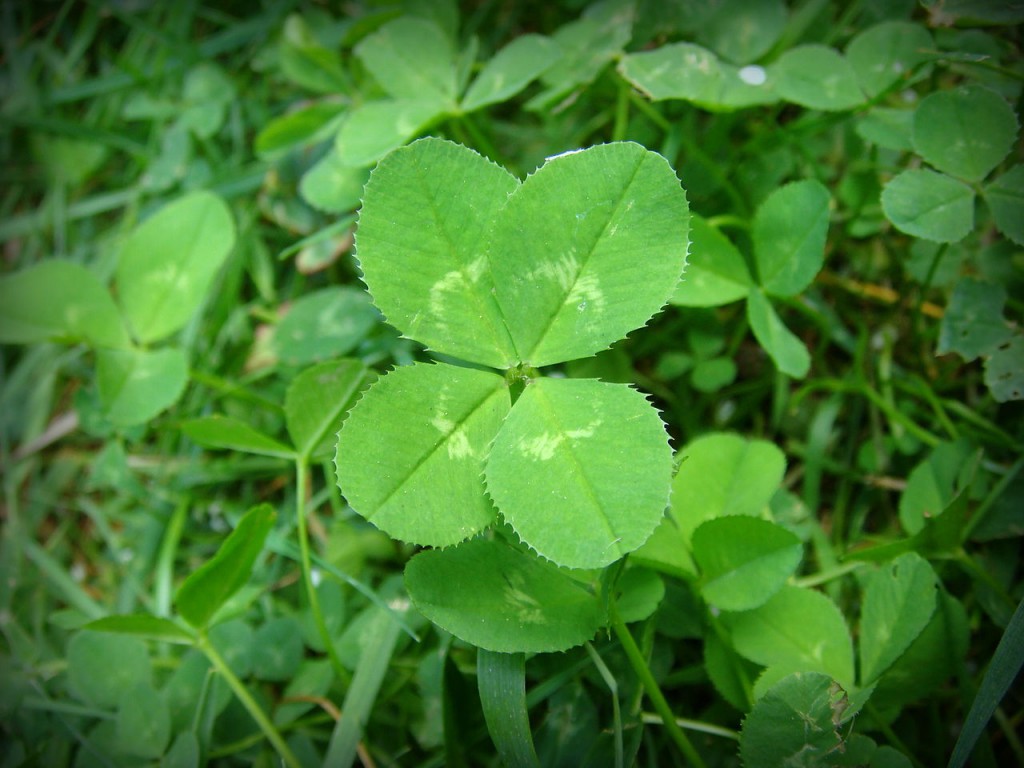 When writing this blog I was certain that I found the perfect flower/plant to talk about when it comes to St. Patty's Day. It's called the Bells of Ireland.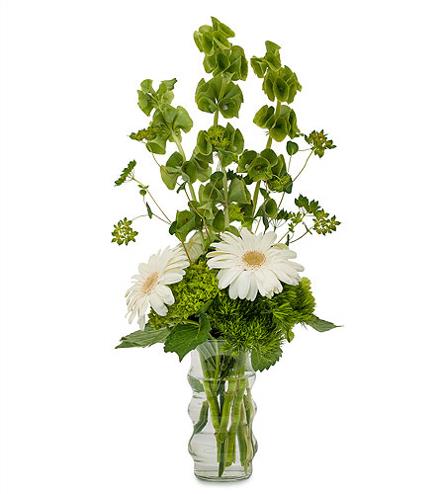 But after looking into it, they don't even come from Ireland; they originate in Turkey or Syria! When it comes to the meanings of flowers they do represent luck though. The Bells of Ireland are a tall green flower that looks like it has little green bells that run the length of it with little tiny white flowers-and prickers, so be careful! This flower is a beautiful addition to any floral arrangement. And it also has a clean fresh scent to it.
Lastly, there is the shamrock plant. This plant has green triangular leaves with little tiny white flowers. It is a fairly easy plant to grow. It likes moist soil, cool air and bright light. The Shamrock also goes through a dormant period in which it'll "sleep" for about 3 months. I think we could all use a "dormant" period every now and then. Once green shoots start coming up that means it's time to wake up and enjoy the sunshine!
Here's an Irish Cheer to get you excited for March 17th! Happy St Patrick's Day!
May you have all the happiness and luck that life can hold,
And at the end of all your rainbows, may you find a pot of gold!