For each petal on the shamrock, this brings a wish your way…
good health, good luck and happiness for today and every day – Author Unknown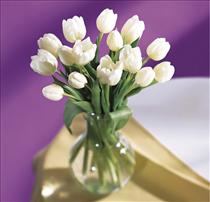 Leaping leprechauns, St. Patrick's Day falls on Saturday, March 17th! Will you wear green or perhaps prepare a traditional feast of corned beef and cabbage? Maybe you'll join friends at a local eatery where bagpipes will be playing. Your children may even decide to star in their own St. Patrick's Day parade at home! Have you ever thought about starting your own tradition of sending a St. Patrick's Day bouquet to a dear friend?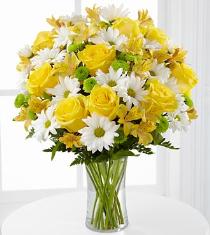 No matter how you plan to celebrate, you can count on the simple act of sending flowers as a sure fire way to make her/his Irish eyes smile! Flowers are an easy and heartfelt way to express well wishes for St. Patrick's Day and the coming spring season. At Brant Florist, we've got our green thumbs ready to design a custom St. Patrick's Day flower arrangement especially for you. Or you may choose flowers from one of our existing designs or even stop by the shop to pick-up a bouquet of white blooms to plunk in your favorite green vase at home.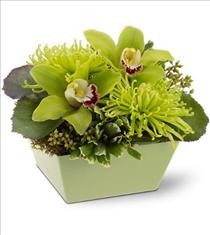 If the idea of sending St. Patrick day flowers to a friend feels right or you fancy some lovely blooms for yourself, we have lots of St. Patrick's Day favorites. Fresh mixed blooms welcome spring and St. Patrick's Day like nothing else. White carnations are an appropriate choice for St. Patrick's Day–they smell like cloves and are long lasting too! Tulips are a fabulous springtime favorite and daisies are ever so cheerful. Orchids or roses can make for an extra special St. Patrick's Day arrangement too. Call or visit and let us help you spread some St. Patrick's Day cheer.