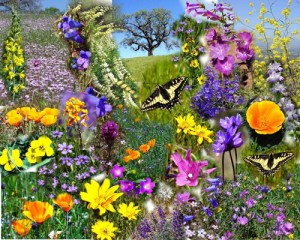 Ahh the spring flowers… nature's way of saying: you've made it through the cold winter, now here's something pretty to look at after all that snow. It's nature's first breath, revival, rebirth!
While some can't wait to start gardening and seeing the results of their efforts slowly manifest in front of their eyes (a beautiful colored garden), many of us don't have that luxury. Not to worry tough, you don't have to be an experienced gardener to enjoy all the beautiful spring blooms. You can visit Brant Florist to find a nice selection of popular spring flowers.
Here are some of our favourites:
Tulips
Daffodils
Orchids
Lilies
Violets
Fuchsias
Dahlias
Irises
Roses
So get in the spirit of things, and with the arrival of spring, send some flowers someone's way: family, friend, coworker or even yourself. Bring some spring freshness into your home or office. What's your favourite spring flower?