Spring is here! Time to put away your winter jackets and enjoy the next season.  Start Spring the right way: With a beautiful bouquet of Spring flowers from Brant Florist. Our colourful arrangements are sure to brighten up any room, home or office. See what our favourite Spring flowers are.
Tulips
The tulip is a bulbous plant stemming from the lily family. This beautiful herbaceous herb features glamorous flowers that are sure to add that brightness and cheer to your spring days. The flower's genus range reaches all the way to North Africa, the Iberian Peninsula, Turkey, Greece and even the Palestinian Territories.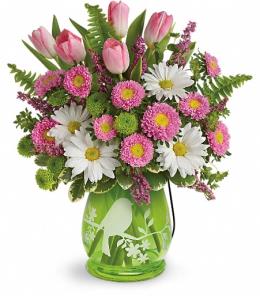 We absolutely adore this spring-blooming perennial. It features a flowering stalk that rises through its delicate leaves. Tulips are available in an array of colors save for pure blue. The tulip is considered a symbol of heaven on earth in Turkish culture. Tulips were a common topic for Persian poets back in the 13th century. This stunning flower was considered a symbol of indulgence in the times of the Ottoman Empire. The Empire's wealthiest period was referred to as the Tulip Era. The emblem of Iran is shaped to mimic a tulip as an ode to those who perished for the country.
Carnations
A bouquet featuring carnations is exactly what your kitchen, office or bedroom needs this spring. Though no one is sure of the carnation's origin, it is assumed the flower is from the Mediterranean region. This herbaceous perennial boasts greyish blue-green leaves. The flowers are produced alone or in groups upwards of five per cyme. Lean in to sniff a carnation and you will immediately notice its sweet scent. Though the first carnations were bright pink and purple, contemporary carnations range from green to yellow, white and red. Certain carnation cultivars serve as boutonnieres for men.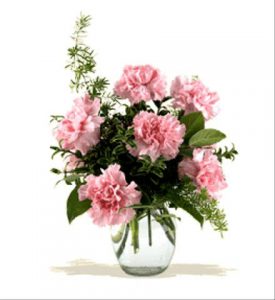 This lovely flower symbolizes love, awe and distinction. Though few know it, the carnation is used as a symbol for socialism as well as the labor movement. The white carnation stands for good luck and undying love. Striped versions of this flower represent disappointment that a love can't be shared.
Lillies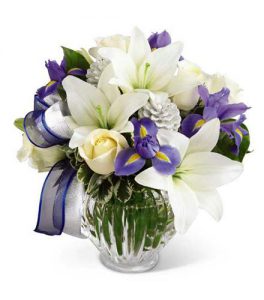 Lillies are flowering plants of the most beautiful variety. This really is the perfect springtime plant. These large perennials often grow upwards of six feet all. Part of the beauty of lillies is that their flowers produce a lovely fragrance. The flower's appeal also lies in its incredible range of colors. Lillies are available in white, orange, red, purple, pink and yellow.
Daisies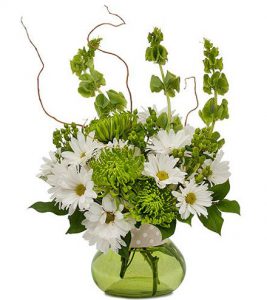 Daisies are just one form of the chrysanthemum plant family. The Spring daisies main colours include white, yellow, green and various shades of mauve. Whereas the Fall season brings shades of rust, burgundy and butterscotch.  Spring daisies typically grow 30 to 35 inches in height. Few know that the word "daisy" is considered to be a "corruption of the eye of the day" as the flower's head closes in the dark and re-opens in the light.
Springtime Flowers are Available at Brant Florist
We've got the best spring flowers ready for delivery to your home or to your special someone. We hand-make each floral arrangement and provide a personalized note to make the delivery of this bouquet that much more meaningful. Contact us today at info@brantflorist.com or 877-545-5535 to place your order.