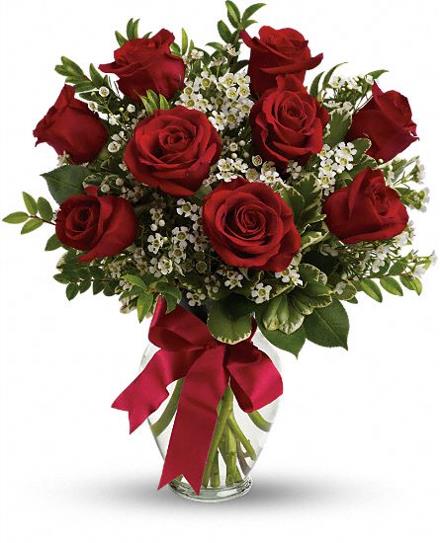 In the earlier post you've learned about the meaning of color in Valentine's Day roses, and perhaps you've made your selection of the perfect Valentine's Day roses that you'll dazzle them with.
But like most of us you're probably unsure about the number of roses to give them. You've probably heard people say that each number of roses has a meaning behind it to convey a message.
Valentine's is in 14 days so we decided to do research on the topic and come up with a list explaining what each number of roses conveys:
1 – love at first sight
2 – mutual love and affection
3 – I love you
6 – I miss you
7 – I'm crazy about you
9 – we'll be together forever
10 – your love is perfection
11 – you are my treasure
12 – please me mine
13 – friends forever
15 – forgive me, I'm sorry
20 – sincere feelings
21 – dedicated to you
24 – I'm yours
25 – congratulations!
26 – you complete me
33 – I love you with great affection
36 – head over heels in love
38 – every moment with you is treasure
40 – my love is genuine
50 – unconditional love
99 – I will love you forever
100 – you are my true love
101 – you are my one and only love
108 – mariage proposal
365 – I love you every day
Now that you know about the significance in number of roses given, you can put together a well crafted, perfect expression of your love. Talk to your favorite florist about your specific order needs and creative ideas in mind.
That extra touch can come from your own designed Valentine's Day bouquet or arrangement of flowers, and they will absolutely love the artful you! Pick the right number.
And another clue order early to save money and avoid disappointment!
Order now for delivery by Feb 12th and save up to 15% sitewide
Beat the Valentines Seasonal Price Increases if you choose a delivery date prior to Feb 11th