Family Day is quickly approaching and it is a time for celebration. The point of this holiday is to celebrate the importance of family life and families. Families are important to those who comprise family units as well as the community at large. This is the overarching spirit of family day.
Family Day Extends to Relatives All Over the Map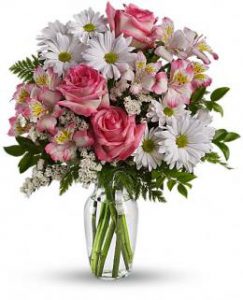 Family Day is a holiday for the entire family, from aunts and uncles to stepparents and stepchildren. This is an all-inclusive celebration in which loved ones spend time together and enjoy activities as a family. Yet it is often difficult for those who live far away to make the trip to visit with their primary family on the holiday. If you have relatives who live several hours away, you can still show your love and appreciation for them with the delivery of some beautiful Brant Florist flowers.
Family Day Flower Bouquets
Surprise your loved ones on Family Day with the delivery of fresh flowers. This is the perfect way to show your love to far away relatives who won't be able to spend time with you on Family Day. It sends the message that you are keeping them in your thoughts even though they can't be at your family celebration in-person.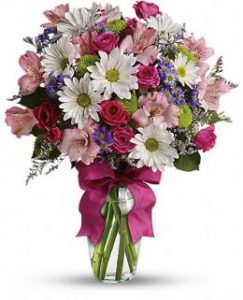 Imagine the feeling of euphoria your flower recipient will have when they receive a Brant Florist bouquet. Their thoughts will gravitate toward how much you love them and it will bring them joy that you thought of them on this special holiday.
Let Brant Florist Help You Prove That Family is Stronger Than Distance
Distance should not preclude you from showing your love for a relative who lives several cities away. From the help of Brant Florist, you will rest easy knowing your appreciation for your far away family will be expressed this holiday. Brant Florist is a family owned florist that has been in operations for over half a century. We have an expansive network of florists who will ensure that you can show your love for family members regardless of their location. Our flowers are the perfect way to connect with family members who live provinces away.
Let us deliver a glorious flower bouquet to your parent, child, sibling or other relative and it will prove that family really is stronger than distance. The delivery of gorgeous flowers will show your loved one that you really do care about them even though you are separated by hundreds or thousands of miles.
Handmade Floral Arrangements with Personalized Messages
Order from Brant Florist and that special someone in your life won't receive any old flower bouquet. Each of our flower arrangements are hand picked by our professional florists to give the recipient the highest quality bouquet. We even add a customized message for each order. We aim to make every flower delivery feel as personalized as possible. Be sure to order ahead of time for your loved one as we do not deliver on Family Day (February 20).
Contact us today to coordinate a flower delivery for your loved one on Family Day or any other special occasion. You can reach us by phone at 877-545-5535 or by e-mail at info@brantflorist.com.