Mother's Day is right around the corner. It is no secret that mothers work hard. Whether your mother works in or outside the home, the majority of mothers have minimal free time. Yet mothers rarely receive any gratitude for their hard work. It is assumed that mom will always be there to comfort, care and work in every possible capacity. It is time to show mothers some appreciation.
Thank Mom for her Hard Work With Mother's Day Flowers From Brant Florist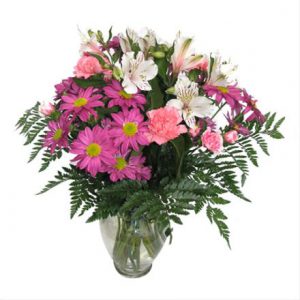 The best way to say "thanks" for your mother's devotion is to celebrate Mother's Day with a gorgeous bouquet of flowers. Sure, mom would care for you and your family even if you didn't express your gratitude yet she certainly deserves something nice for all her hard work. Every mother loves flowers, especially beautiful, fresh and aromatic bouquets with rich colors. She will put them on the kitchen table, in her room or on her desk and think of you every time she looks at them.
Take Your Mother's Day Flowers to the Next Level
Brant Florist does much more than package up flowers and send them to the intended recipients. We go the extra mile by customizing each flower arrangement with a special note. This note makes a big difference from a mother's point of view as it explains your gratitude in quite the artful manner. This is the type of special message that leaves an indelible impression on mom. It will warm her heart and make her aware of how thankful you and the rest of your family are for her hard work and care throughout the years.
Mother's Day Flower Ideas
Brant Florist has you covered when it comes to Mother's Day flowers. Take a look at our Mother's Day best sellers and you will find no shortage of fantastic options. Mom will love these beautiful Mixed Tulips in a Cube Vase. Or opt for the Perfect Day Bouquet and it will be a Mother's Day that mom never forgets.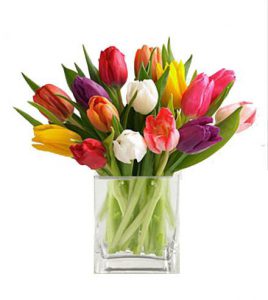 Surprise mom with a Big Hug Bouquet with a Teddy Bear and Vase. This is the perfect Mother's Day gift for those who live far away from mom and can't visit on the big day. These purple flowers are delivered in a lovely green ceramic vase. We include an adorable 6" teddy bear so mom can enjoy a hug even though you are not in town to give her one yourself. This little bear is absolutely irresistible!
We also have floral arrangements like the Wondrous Nature Basket Bouquet with a multitude of bright colors and flower combinations. This is one of our more visually impressive bouquets. It features miniature carnations, yellow solidago, blue iris, purple statice and white daisies.
Pick out a Personalized Flower Bouquet Today
Mother's Day will be here before you know it. Select a stunning flower bouquet from our vast inventory so mom knows exactly how much you appreciate her loving ways, hard work and care. The beauty of our flowers extends beyond their bright colors. Each Brant Florist flower arrangement is hand crafted with the ultimate care. A personalized note is added to make mom feel that much more valued. This means each of our flower deliveries is customized to the fullest extent so no two floral arrangements are alike. There is no better way to put a smile on mom's face this Mother's Day. Order online to coordinate a Mother's Day delivery.