If you love your mother as much as most people do, you may be wondering how you can really make her happy for this Mother's Day. What can you get the woman that is constantly saying she really doesn't want or need anything? Well, why not send flowers for Mother's Day. There are a number of people that may not associate flowers with Mother's Day, but let's be honest who doesn't like a beautiful bouquet of flowers? This is a special gift that she is sure to love and remember forever, especially if you choose her favorite flowers as part of the bouquet. If you are still wondering whether Mother's Day flowers is a good gift idea for your mom, then consider the following information about the beauty of flowers as a Mother's Day gift.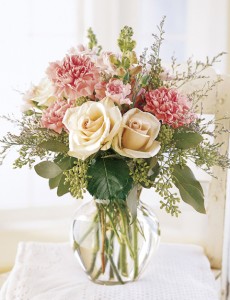 The Best of Mother's Day Flowers and Plants
To send flowers for Mother's Day is to give your mother a gift that she may truly not expect from you. When seeking to select Mother's Day Flowers that you know your mother will like, it is best to always purchase the flowers that she likes. Take a look around her home and notice the types of flowers and plants that she has around. Take the time to be attentive so that when you do select the flowers for Mother's Day, you know that she will like them. If you are still unsure what types of flowers your mother likes, there are a couple of options that are sure to make her smile. Such flowers as lilies, orchids, tulips and the ever popular roses in her favorite springtime color are sure to bring a smile to her face. Some other Mother's Day flowers that you may want to consider include are irises, hydrangeas, callas and freesia. It is always best to send flowers for Mother's Day that you know that she will enjoy.
Selecting the Best Floral Design for Mom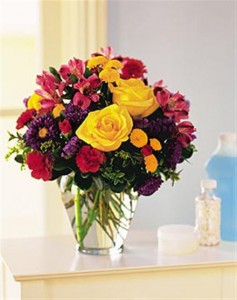 Once you have decided that sending Mother's Day flowers is not a bad idea after all you must make the ever pressing decision about the presentation. There are a variety of ways to send flowers for Mother's Day. If your mother is the type that enjoys understated gifts, perhaps she will prefer a simple bouquet of pink tulips or a single orchid. If you mom loves gifts that scream the bigger the better, you might try for a high quality flower arrangement that is big, beautiful and composed of a number of different flowers. When selecting the best Mother's Day flowers to send to your mom, ask yourself about her color preferences. Would she prefer a pastel colored arrangement of flowers that include pale pinks and soft yellows, or would she rather have a bouquet with large flowers splattered with bright fuchsias, purples and blues? These are some questions that you should ask yourself before you decide to send flowers for Mother's Day.
Adding Some Finishing Touches with Flowers
Finally, if you just feel like Mother's Day flowers aren't enough to show your mother how much you care for her, don't fret. You can always add something to the bouquet of flowers. When purchasing Mother's Day flowers from a florist, you are almost always presented with the option to add something on to your order. Many florists will add little gifts such as teddy bears and Mylar balloons if so desired. You can even choose to add on a nice big box of gourmet chocolates which is something most mothers would be pleasantly surprised to receive.
So, don't cross flowers off the list. Show your mom how much you really care by sending a beautiful brilliantly colored bouquet of Mother's Day flowers.