Well, in the floral industry this time of year is what we call "go time"! This is one of the busiest times of year for us. Everyone out there has or knows a special woman or women in their life that deserves to be celebrated on Mother's Day.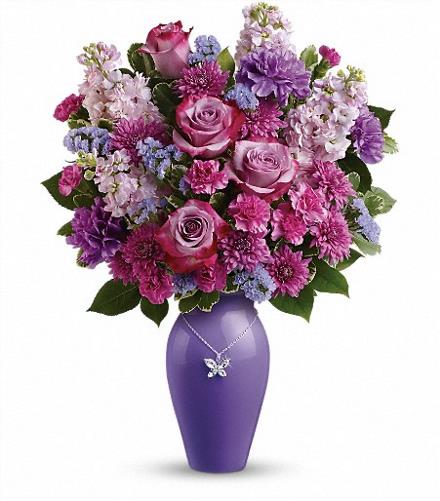 One thing we recommend doing is to make sure that you place your order with the florist early. This will help ensure that your order will get completed and delivered in time. If you wait till the last minute flower shops will run out of product and your Mother will not be very happy with you if you have to send her a pizza instead. Trust me, she will prefer flowers.
Another tip to make sure Mom gets her floral arrangement is to have them delivered early. Mother's Day is on Sunday May 10th. We always suggest that you have your arrangement delivered during the week of Mother's Day. Mom is busy! She has a lot on her plate. The few extra days gives the flower shop and mom a "delivery cushion". If you wait till Saturday or Sunday for delivery and she is not home because…MOMS ARE BUSY… then she won't receive them and she will think you forgot and now you are in deep trouble! Deep Trouble! So plan to get them delivered a few days early which will give Mom the whole weekend to relax, enjoy her flowers and do whatever she pleases. For once 🙂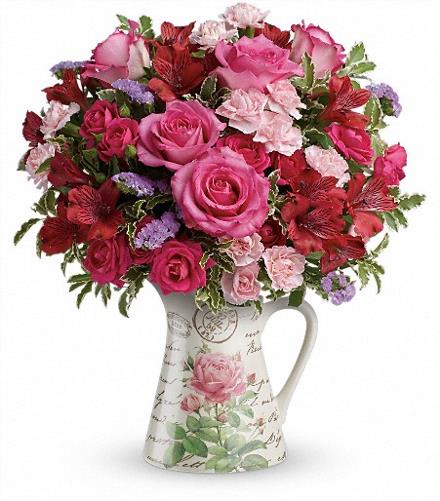 Also, if you are not sure what Mom likes or wants, leave it up to the professionals! We love to use our creativity! There is always something new coming in to the shop, whether it is flowers, plants, vases, balloons or treats. Let us work our magic and knock Mom's socks off with a beautiful bouquet or arrangement!
Happy Mother's Day!