I wondered if you knew flowers have always been a part of nearly every culture in the world?
Some types of flowers, like the lotus, bear significance in religions such as Buddhism and Hinduism. Other types of flowers are revered by many a poet and scholar. Indeed, there is a flower type that serves as a reflection of a person or a group's goals and aspirations.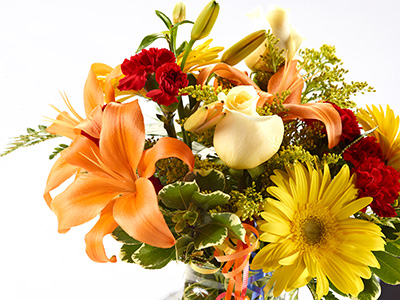 A flower is a lovely product of a plant. It is serves both an aesthetic and practical purpose. Besides making a plant look attractive, the flower also plays an important role in the plants ability to reproduce.
Different types of flowers reproduce in many different ways. Some types of flowers reproduce from bulbs while others grow from cuttings. Still, others grow from seeds. There are types of flowers that are perennials. Hence, they do not have to replanted every year. There are also annual types of flowers, or those that bloom once every year. There are even types of flowers that are edible. The variety is endless.
When you give flowers to your loved ones on special occasions like a birthday or wedding or even on ordinary days that you felt were special because of how you felt for that person, the flowers aren't just pretty things of different shades and colour. They have meanings, too, depending on the types of flowers.
Each flower has a corresponding language, whether expressing romantic feelings, jealousy, gratitude, admiration, or celebration a momentous occasion.
Below are a few types of flowers and what they mean: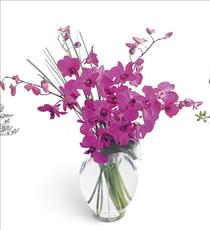 Alstroemeria – friendship
Amaryllis – splendid beauty
Anemone – anticipation
Anthurium – hospitality
Aster – patience
Birds of Paradise – joyfulness
Bouvardia, Double – enthusiasm
Blue Violet – faithfulness
Carnation – pride and beauty
Chrysanthemum – cheerfulness in old age; fidelity
Delphinium – heavenly
Freesia – innocence
Forget-me-not
Gladiolus – strength of character
Great Yellow Daffodil – chivalry
Heather – admiration
Holly – Am I forgotten?
Hyacinth – constancy
Hydrangea – heartfelt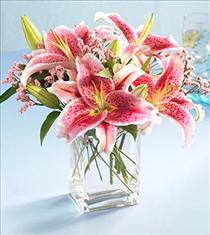 Indian Jasmine – attachment
Ivy – marriage
Iris – I have a message for you; My compliments
Larkspur – levity
Lilac – youthful innocence
Lily – majesty
Orchid – a belle
Pansy – thoughts
Peony – bashful
Pink Carnation – woman-s love
Pink Rose – indecision
Purple Lilac – first emotions of love
Queen Anne-s Lace – sanctuary
Ranunculus – radiant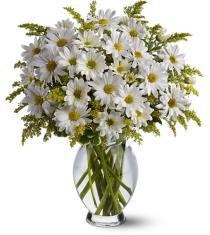 Red Rose – love
Red Tulip – declaration of love
Snapdragon – desire
Statice – remembrance
Stock – lasting beauty
Sunflower – pure thoughts
Sweet Pea – delicate pleasure
White Daisy – innocence
White Rose – I am worthy of you
Yellow Rose – Friendship
Yellow Iris – passion
Zinnia – thoughts of absent friends
This list of types of flowers is incomplete, of course. To include all flower types from all over the world would be next to impossible. Some species of flowers have yet to bear a name even. But the list above should give you some idea on what flowers to give in order to tell that special someone your real thoughts.
Until next time,
Ken Bolt