While working in the shop I have noticed that a lot of customers (mostly men) have been inquiring about different kinds of flowers because of their meaning. Thanks, Google! 🙂 Every flower has a meaning. In the more popular flower varieties even the colours of the flowers mean different things. Almost everyone is aware of the meaning for the red rose and, gentlemen, if you are not aware you better listen up!
The red rose means love or passion- and best way to get out of the dog house!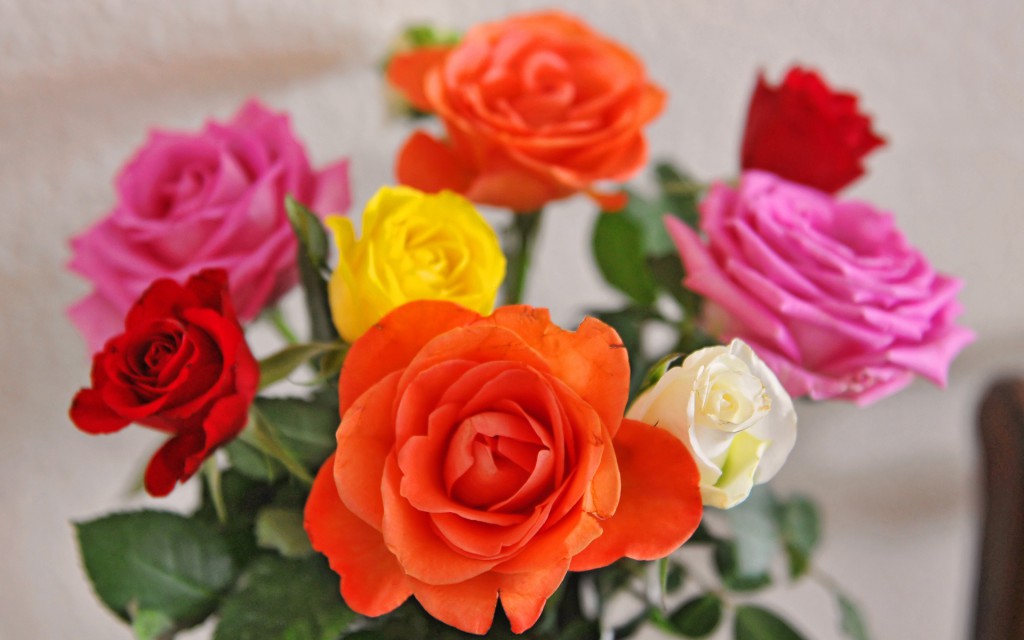 There are many words to describe the pink rose but mainly it represents gladness/admiration/appreciation.
The yellow rose is for friendship.
And lastly the white rose signifies innocence or purity.
So, you've just started dating someone and would like to get them some roses. My suggestion is to work from the bottom up adding a few other flowers into the mix. Don't go straight out of the gate with a red rose…. You don't want to scare anybody off. Ease into it.
The ever popular carnation is another one of those flowers where the different colours mean different things .
I like this one… A Red Carnation means flashy ( on one website I looked at- others said love but I like Flashy!)
Pink is gratitude.
Yellow, appropriately enough on one website, means cheerful. On another it says rejection/disappointment- Tread water lightly on this one!
And white is remembrance.