March 21 is the big day for flower lovers around the globe. Even if you aren't enamored by flowers, their presence will help you kick off the start of the spring season in the perfect way. Many elect to send flowers to someone special on National Flower Day. Others reward themselves with a sweet-smelling bouquet. There are all sorts of different ways to make this underrated holiday a memorable one.
Plant a Flowerbed
If the weather permits, you can celebrate National Flower Day by planting a flowerbed by your window, deck, pool or other outdoor space. Depending on your location, Mid-March can be the perfect time to start a lovely flower bed. Your flowers will have their full colors on display as we move through spring and into the summer. These hues will liven up your property, impress your guests and provide some lovely eye candy for everyone to enjoy.
Add Flowers to Your Beauty Regimen
Flowers provide much more than sweet smells and visual appeal. Pick up some lotion or soaps with flower extracts and your beauty will blossom. You can even add flower extracts to your own DIY soap/lotion recipes to give your skin quite the lovely scent. Incorporate some lavender in your bubble baths and you'll have the perfect means of unwinding after a hectic day. If you would like a fresh new scent, pick out a fragrance with rose or jasmine notes.
Accessorize Your Look With Flowers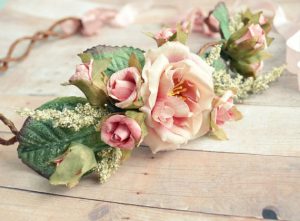 Flowers are quite the adorable fashion statement. Add a flower to your headband, pin one to your hair bun or sport a pair of tights with a floral pattern for National Flower Day.
Accent Your Room With Flowers
Flowers are eye candy of the highest order. Add some blossoms to your living or work space and they will immediately add a bright and cheery tone. Furthermore, flowers are a much more vibrant option to accent a room in your home. Add some orchids to a space in your home that is in need of some much-needed visual flair. Perhaps you have a color neutral space that could benefit from some vibrant daisies. Maybe your office or the study in your home is a little bare and would feel much more peaceful with the addition of lilacs.
Cook With Flowers
Most flowers have a lovely scent. Some provide a scrumptious taste. Add some rose petals to your jam with this Rose Petal Jam recipe and you will never look at flowers the same way again!
Send Flowers to Someone With a Sweet Note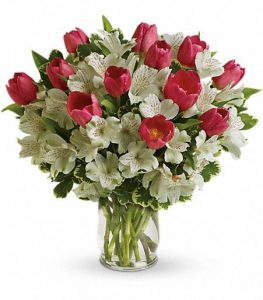 Order a lovely flower bouquet from Brant Florist for your special someone this National Flower Day and your sweetie will appreciate you for making them feel loved on this national holiday. Brant Florist goes further than other flower businesses by adding a customized note to each delivery. Rely on our team to add a personalized message and your recipient will receive much more than stunning flowers. This person will receive a gift that is custom-tailored in every possible way.
Brant Florist's Hand Made Flower Arrangements are just a Phone Call Away
Brant Florist is here to make your National Flower Day and every other holiday a very special one. We have all sorts of gorgeous flowers for your significant other, family, friends and anyone else deserving of a colorful bouquet. We hand make each order and add on a personalized message to make your flower delivery that much more special. We will stop at nothing to give your flower recipient a smile that lasts the entire day. Brant Florist's hand made flower arrangements are just a click or phone call away!