Brant Florist of Burlington, Ontario has been family owned and operated for over 50 years! We offer beautiful, custom floral arrangements ready to be delivered anywhere in the world. Flowers are socially acceptable gifts to send worldwide, so take advantage of our same day delivery in Canada and the U.S.A, or next-day delivery abroad.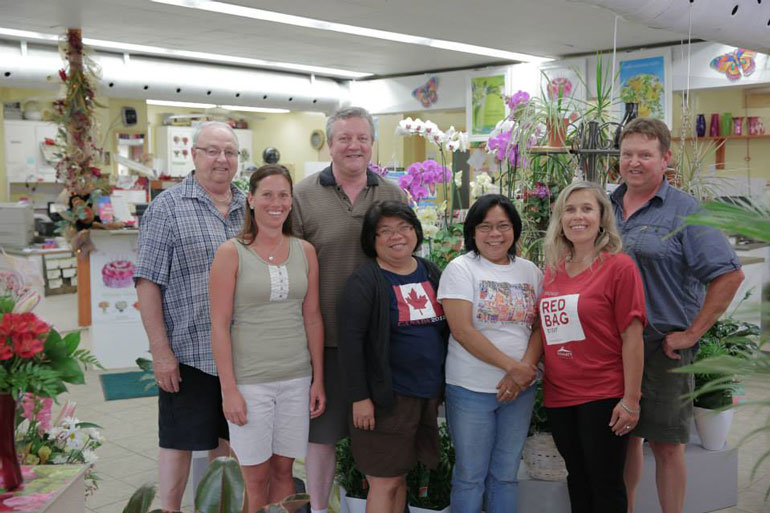 Have one of our expert staff at Brant Florist design a breath-taking flower arrangement for you, or create your own arrangement from our vast selection of fresh-cut flowers. Choose from roses, orchids, lilies, tropical flowers – white, red, and any colour in between!
At Brant Florist, one of our many specialties is funeral and sympathy flowers. Some may wonder, what is the difference? Funeral flowers serve as a tribute to the deceased at the funeral, creating a background of warmth and beauty which adds to the dignity and consolation of the service. Sympathy flowers on the other hand, are addressed and sent directly to a loved one of the deceased. Know that it is never too late to send flowers! A nice gesture is to send flowers to the home a period of time after the funeral to remind those grieving that you are still thinking of them and their loss.
Flowers can express many different messages. You can brighten someone's day with flowers for a birthday, anniversary, or graduation or maybe for no reason other than "I'm thinking about you". Pick a thoughtful arrangement for someone special to say "I'm sorry". Send a gesture of sympathy to someone who is going through a hard time in life or has lost a loved one. No matter the message, Brant Florist has arrangements and gifts for every situation.
Order your arrangement online through our website: www.brantflorist.com or call our toll free number at 1-877-545-5535.