Having a pine scented candle just isn't the same as having real winter greens in your home to provide you with the nostalgic scents of the holidays. With the majority of families that have artificial trees and use artificial sprays they are sadly missing out on one of the best features of having that real pine aroma wafting throughout their home.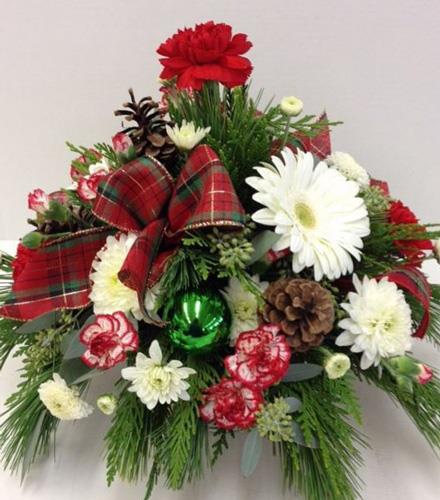 All it takes is a fresh arrangement made with a mixture of pine and cedar & your choice of flowers and colours, made by one of our highly talented designers, to bring that holiday cheer and fragrance we all love. Whether it is a table centrepiece or an arrangement to sit on your side table it is sure to bring the beauty & aroma that will light up the faces of all your guests.
There are so many different styles, containers, shapes and sizes to choose from. From traditional to contemporary, whatever your décor, we can create something that is suitable with the winter greens to complete the final touches of your design. If you have a special container or vase (even last year's container) that you would like to use as a centrepiece-bring it in and our creative team will work with you to create a beautiful arrangement.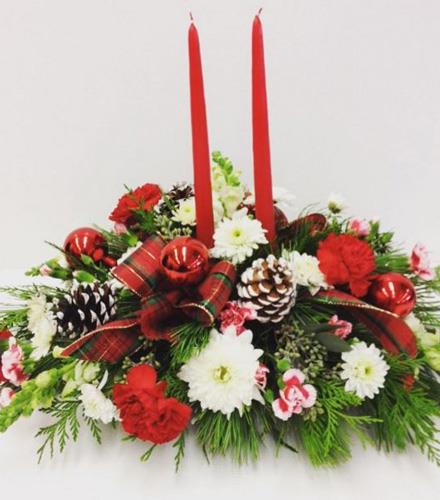 Add some fragrant pine and cedar to your holiday décor this year and bring some festive aromatherapy to all your holiday parties!